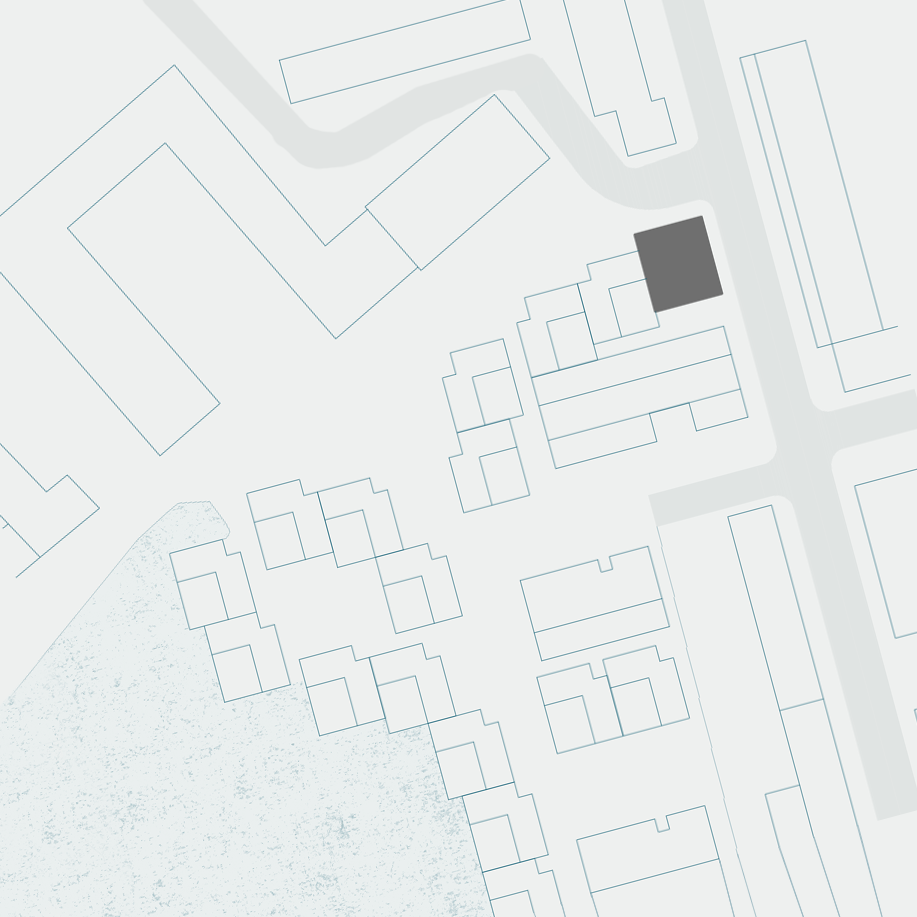 Renfrew Road  Southwark, London
Two new houses close to Elephant and Castle will replace an existing single storey volume which originally formed part of the Cotton Garden Estate. The original building is one of a number of L-shaped bungalows centred around private walled gardens with no outward facing windows.
The tight-knit nature of the bungalows limited any potential for development without overlooking or overshadowing its counterparts. However, the close proximity to Renfrew Road created the unique opportunity to reverse the outlook and face out onto the street. The resulting two and three storey mass provides open plan living surrounding the garden on the ground floor while the bedrooms and bathrooms on the upper levels activate the street frontage.
The irregular fenestration offers generous apertures into the living and bedrooms, and the folded over windows are inserted on top of the staircase flood the houses with natural light. The external facade is made of reclaimed bricks and ties the building in with its context.