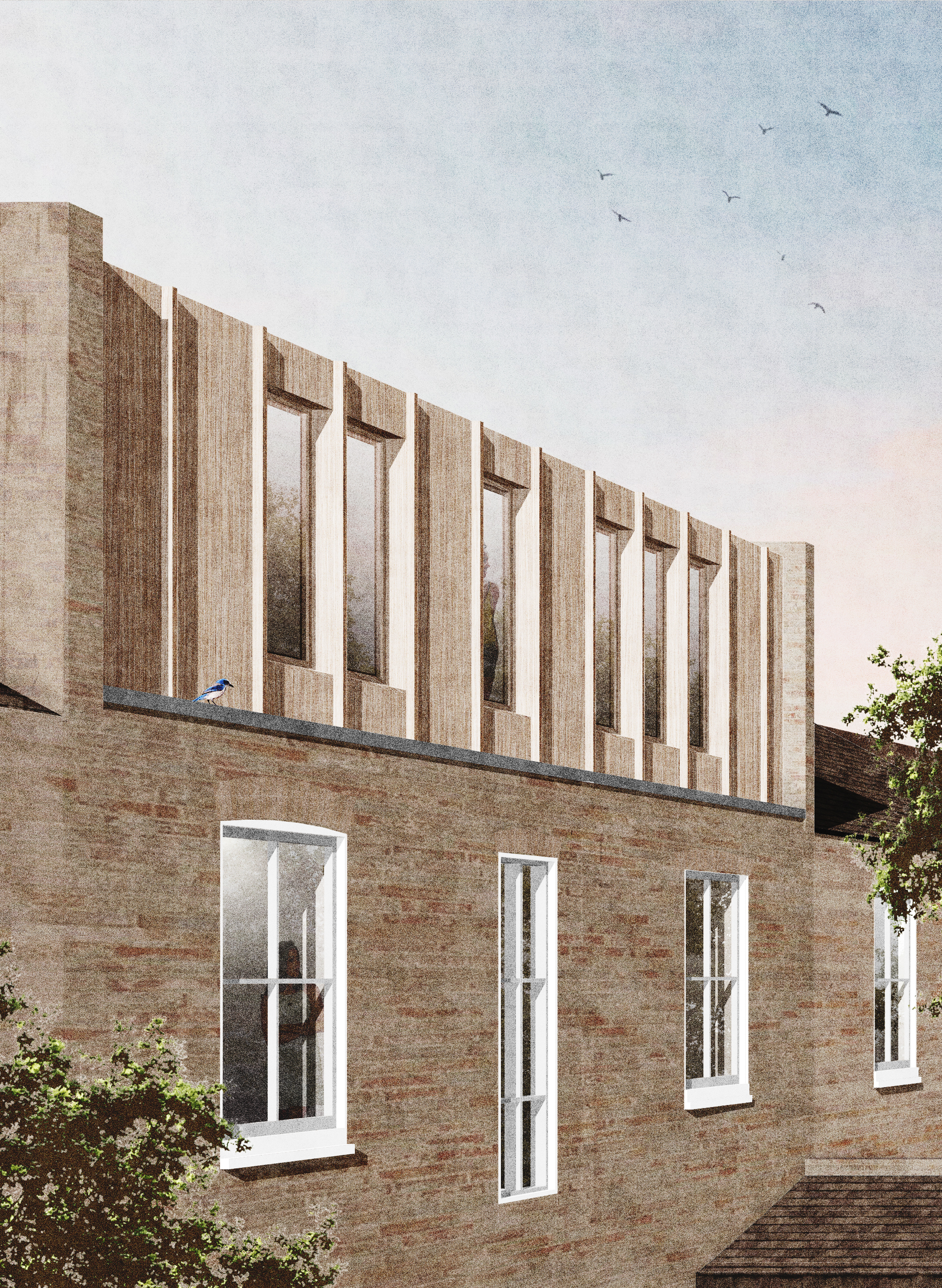 Peckham House  London _ under construction
The project underlines the qualities of the large double fronted Victorian house whilst modifying the spaces for contemporary living. The characteristic feature of the arch, framing the windows of the front elevation, is subtly weaved through the new interventions appearing in new openings and furniture combining the historic with the new.
In addition to the internal modifications, the house is extended adding two bedrooms, one bathroom and ample storage in the loft. The timber-clad design continues the intention of generosity along with walk-in wardrobes and ensuite bathrooms, providing a light and spacious design through the use of natural materials and warm colours.